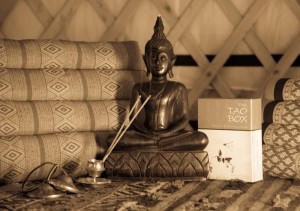 Graduated from the Royal Ballet School's Teacher Training course 1986
Body Control Pilates teacher training course 2000
Qualified to teach advanced matwork and post/pre-natal Pilates through Body Control)
Graduated from Yogacampus teacher training course (accredited by British Wheel of Yoga) 2010
Graduated from Brahmani Yoga level 2 advanced yoga 2016.
Registered RYT 500 hours with Yoga Alliance
I have been working as a dancer and movement teacher for over 25 years and continue to be both fascinated and delighted by the changes it brings to me and my students physically and emotionally.
After completing my training at the Royal Ballet School, firstly as a dancer and then a teacher, I went on to dance in musicals, films, television and operas including the Royal Shakespeare Company, English National Opera and the Royal Opera where I continue to dance in their current production of La Traviata.
How my classes evolved
After completing my pilates teacher training in 2000, I began to teach classes locally at the Art of Health and Yoga where I had the benefit of working alongside physiotherapists" Muirhead and Roberts" gaining experience in more remedial pilates work as I worked with clients with various postural problems and injuries.
I now teach at Recentre-Health and St. Luke's church in Balham as well as private lessons and small groups of up to 5 people in my yurt in Streatham. See my classes on the yurt page.
Although I have been practising yoga personally since 1990, at that time there seemed to be an exclusivity about the two disciplines and I was reticent about the idea of combining them in any way.
Over the years, I began to experiment with bringing some yoga into the pilates classes as I could feel the enormous benefits to myself and wanted to share this with my clients. This is what prompted me to undertake a yoga teacher training course that I began in 2008.
Some people I have spoken to, feel that yoga is not for them. They see themselves as too inflexible, old or broken or think it is some kind of cult. This is such a shame and my hope is that those people will try my classes and find that this is untrue. Yoga is for everyone, there is plenty of evidence – see my testimonials page!